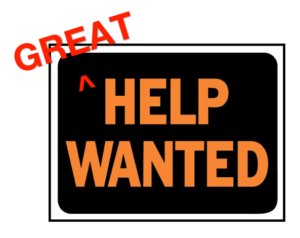 VAISEF will host its 2018 Fall Conference and Semi-Annual Membership Meeting on October 25-26 at Youth For Tomorrow in Bristow, Virginia. We are excited to welcome Gabrielle Bosché, President of The Millenial Solution, who will speak about how to recruit and retain high-quality employees. She will also be moderating a panel discussion of HR representatives from some of our member programs. This conference is an exciting opportunity to send new representatives from your school to engage and learn about VAISEF!
Please note that this year's registration process provides for up-front payment of the Thursday night dinner. If you are going to attend the dinner function, you MUST register via the "Registration + Dinner" option. The menu will include a prix-fixe 3-course menu (salad, entree, dessert), with multiple options for entree and dessert. Appetizers and alcoholic beverages may be ordered a la carte and paid for separately. VAISEF dined at Carmello's in 2011 and received great restaurant feedback, so we hope you will join us for this social function.
PROGRAM
Come to the conference for a 2-hour keynote by Gabrielle Bosché on Recruitment and Retention, followed by a 1 hour panel discussion with HR representatives from our member schools.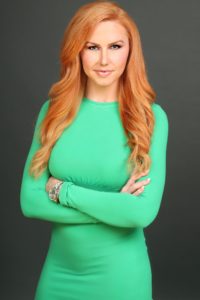 Gabrielle Bosché is America's Millennial expert. She is a best-selling author, TEDx presenter and international keynote speaker. Gabrielle has developed employee retention and engagement strategies for presidential campaigns, Fortune 500 CEOs and top military generals. She has been featured in outlets such as: Washington Post, Huffington Post, Fast Company, Business Insider, Bloomberg Radio and NPR. Gabrielle is the author of three books on her generation, including 5 Millennial Myths: The Handbook For Managing and Motivating Millennials and The Millennial Entrepreneur: Side-hustlers, Startups and Disrupters Restarting America. Gabrielle is the Founder and President of The Millennial Solution—an international training and consulting firm helping generations work better together with online and live training workshops.  Learn more at www.millennialsolution.com. 
CONFERENCE SCHEDULE
Thursday, October 25
VAISEF Committees and Board Meetings (see specific schedule below)
7:00 PM – Group Dinner at Carmello's 
Friday, October 26
8:00 AM – Registration and Breakfast
9:00 AM – Great Help Wanted, Presentation and Panel Moderated by Gabrielle Bosché
12:00 PM – Lunch Provided by Youth For Tomorrow
1:00 PM – Semi-Annual Membership Meeting (see meeting content below)
3:00 PM – Adjournment
COMMITTEE AND BOARD MEETINGS
Several VAISEF Committees and the Board of Directors will meet on Thursday, October 25. These are open only to members of such committees. Locations will be communicated directly to members.
1:00 PM – Accreditation Committee
2:00 PM – Membership Services Committee
3:00 PM – Insurance Subcommittee
4:00 PM – Board of Directors
SEMI-ANNUAL MEMBERSHIP MEETING
VAISEF will host its fall semi-annual membership meeting on Friday, October 26 after lunch hosted by Youth For Tomorrow. On the proposed agenda for the meeting are:
Presentation of New Members, New Accreditations, and Reaccreditations
Update from the Virginia Department of Education
Update from VAISEF Committee Chairs on Association Activities
Government Affairs Update and Discussion
Presentation of Select VAISEF Awards
HOTEL ACCOMMODATIONS
VAISEF has secured a block of hotel rooms at the Courtyard Manassas Battlefield Park, located at 10701 Battleview Parkway, Manassas, VA 20109-2347, (703) 335-1300, for the night of October 25 at a room rate of $119.00 (plus applicable room taxes). Reservations may be made by calling the hotel at(703) 335-1300 and referencing VAISEF for our group rate. You may also make reservations via this special reservation link.
There is a limited number of rooms in the block, so please make your reservations as soon as possible and no later than October 10, 2018.
SPONSORSHIP
If your organization would like to support VAISEF through sponsorship, we welcome you to register via one of the sponsor options. Sponsorship includes:
General registration for 1 representative
Inclusion of marketing materials in attendee material folders (sponsor to provide material)
Recognition with logo in conference program
Opportunity to briefly address VAISEF members on stage during the conference
(VAISEF will not have vendor table space at this event.)
CANCELLATION / REFUND POLICY
Any registration cancellation / refund requests made by 1:00 PM on October 23, 2018 will be refunded the full registration fee.
No refunds will be made for cancellations after 1:00 PM on October 23, 2018.
Registrations may be transferred to another individual if you cannot attend.
Please email or call (804-332-1794) Matthew Stanley in the VAISEF office with any questions about the conference.