Registration now open for the VAISEF 2019 Fall Conference!
October 24-25th
The Virginian Hotel, Lynchburg, VA
MAKE YOUR HOTEL RESERVATIONS BY OCTOBER 10TH for VAISEF RATE – CLICK HERE
2019 Fall Conference – "Growth Mindset"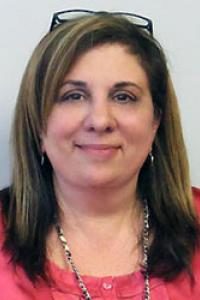 We are excited to have Mary Cay Ricci join us as our special guest speaker. Her interactive workshop will allow for participants to discover ways to build a growth mindset learning environment. Developing perseverance, resilience, optimism in our students will nurture mindsets that will not only help our students achieve, but also contribute positively to social/emotional growth.
Mary Cay Ricci is an education consultant, speaker, and author of The New York Times best-selling education book, Mindsets in the Classroom, and its companion, Ready-to-Use Resources for Mindsets in the Classroom. Mary Cay holds a Masters of Science in Education from Johns Hopkins University. She can be reached through Twitter @MaryCayR or her website www.marycayricci.com.
Tentative Schedule
Thursday, October 24th
1:00 – 5:00 PM Board & Committee Meetings
5:30-6:30 PM Join us for Cocktails (cash bar)
7:00 PM  Optional dinner in the William & Henry Steakhouse
(dinner not included in registration – must RSVP)
Friday, October 25th
8:00 AM Breakfast/Registration
9:00 AM  Keynote/Workshop
Noon – Lunch
1:00 PM  Semi-Annual Membership Meeting
Department of Education Update
Legislative Report
3:00 PM Adjournment
Are you interested in being an exhibitor? Click here for registration information!
If you have any questions, please contact JCondrey@aegis-associates.com
Thank you to our Host Sponsor, Rivermont
and to Partlow Insurance for Sponsoring the Fall Conference!